Top Hotels For A Luxurious Vacation In Abu Dhabi
2 min read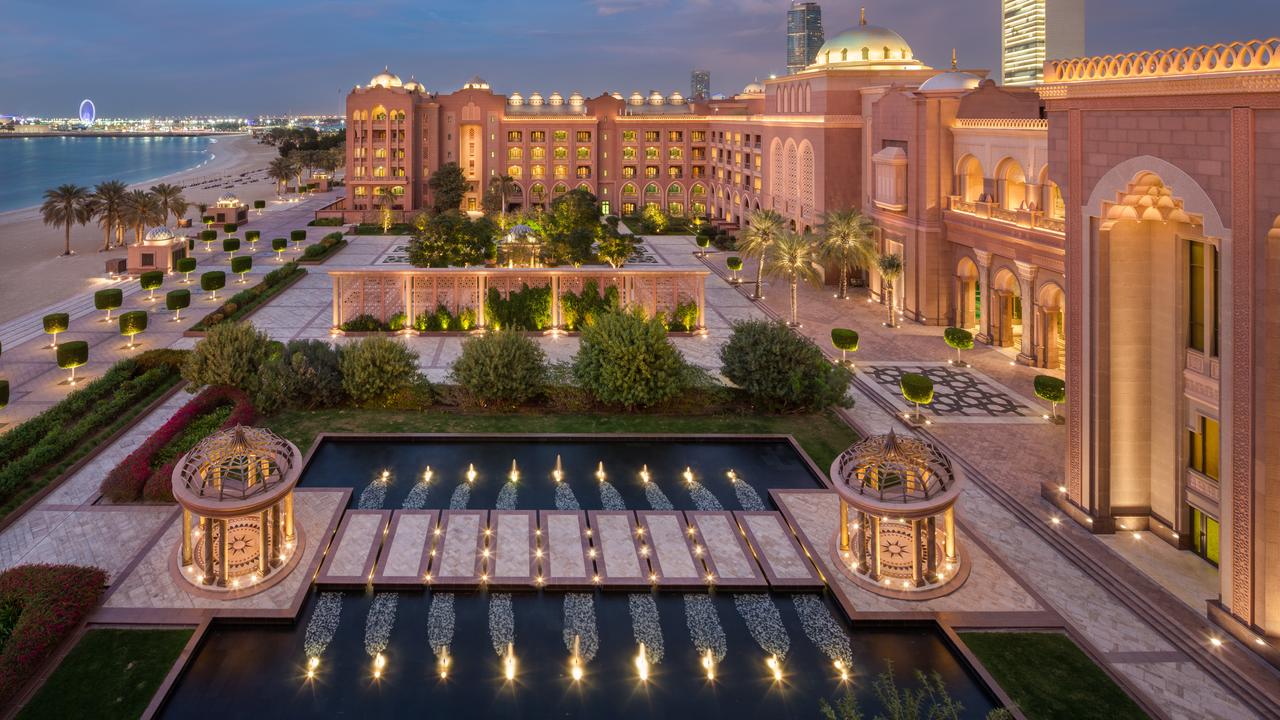 Abu Dhabi, the capital of the United Arab Emirates, is a vibrant and cosmopolitan city known for its luxury and opulence. If you're planning a vacation in Abu Dhabi and looking for the perfect place to stay, you're in luck. This article will guide you through the top hotels in Abu Dhabi that offer a truly luxurious experience. Whether you're seeking a hotel on Yas Island, in the heart of Abu Dhabi, or a luxurious retreat, we've got you covered.
1. The Ritz-Carlton Abu Dhabi, Grand Canal
Located on the picturesque Grand Canal, The Ritz-Carlton Abu Dhabi offers a truly luxurious experience. With its stunning architecture, elegant rooms, and world-class amenities, this hotel is perfect for those seeking a lavish vacation. The hotel features multiple restaurants, a spa, and a private beach, ensuring that guests have everything they need for a memorable stay.
2. The St. Regis Saadiyat Island Resort, Abu Dhabi
Situated on the pristine Saadiyat Island, The St. Regis Saadiyat Island Resort is a haven of luxury and tranquility. The hotel boasts spacious rooms with breathtaking views, a private beach, and an award-winning spa. Guests can indulge in gourmet dining options and enjoy a wide range of recreational activities, making it an ideal choice for a luxurious vacation.
3. Jumeirah at Etihad Towers
Rising majestically on the Abu Dhabi Corniche, Jumeirah at Etihad Towers is an iconic landmark in the city. This luxury hotel offers unparalleled views of the Arabian Gulf and the city skyline. With its luxurious rooms, world-class dining options, and exceptional service, Jumeirah at Etihad Towers promises an unforgettable stay for discerning travelers.
4. Emirates Palace
As one of the most iconic hotels in Abu Dhabi, Emirates Palace is synonymous with luxury and grandeur. This magnificent hotel is set on a pristine beach and features opulent rooms, exquisite dining options, and a range of recreational activities. From its stunning architecture to its impeccable service, Emirates Palace offers a truly regal experience for those seeking the ultimate in luxury.
5. Anantara Eastern Mangroves
Nestled amidst the serene Eastern Mangroves, Anantara Eastern Mangroves is a hidden gem in Abu Dhabi. This luxury hotel combines traditional Arabian hospitality with modern comforts. Guests can enjoy spacious rooms, a tranquil spa, and a variety of dining options. The hotel also offers unique experiences such as kayaking through the mangroves, allowing guests to connect with nature while indulging in luxury.
Conclusion
When it comes to a luxurious vacation in Abu Dhabi, these top hotels offer the perfect blend of opulence, comfort, and world-class service. Whether you choose to stay on Yas Island, in the heart of Abu Dhabi, or a serene retreat, you can be assured of a truly memorable experience. So, pack your bags and get ready to indulge in the luxury and splendor that Abu Dhabi has to offer.