The 12 Best New Reality Shows 2020
4 min read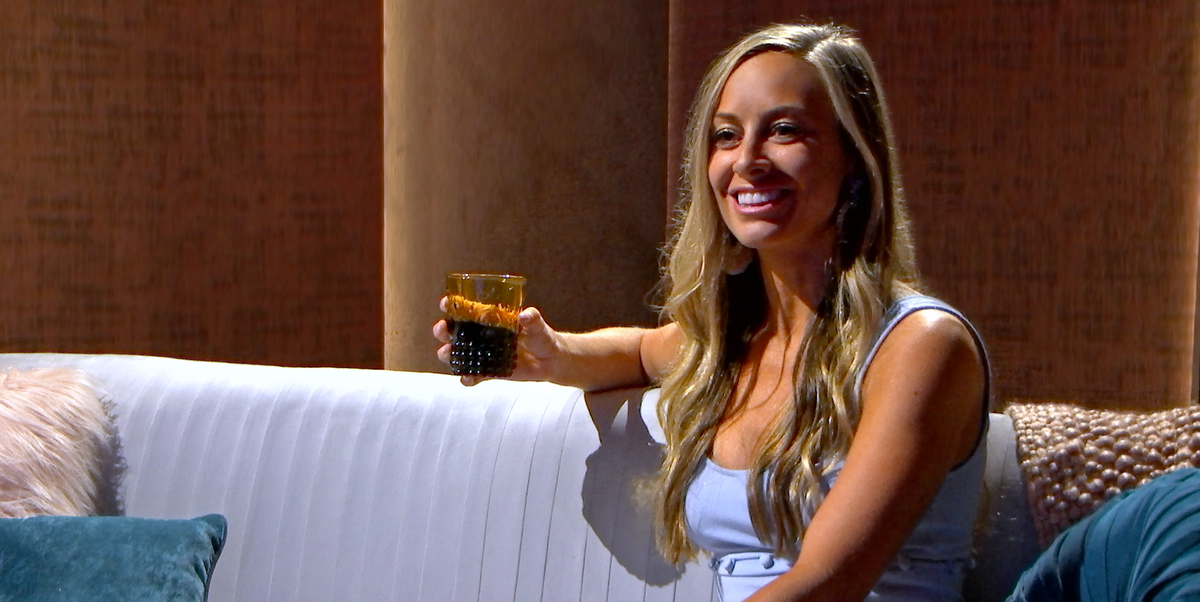 As much as we love to escape into the fictional worlds of our fave shows, sometimes a little dose of reality is just what we need. For whatever reason, watching real people, just like us, thrown into crazy situations IRL makes for entertainment gold. From WTF social experiments to cutthroat competitions, it's just so easy to get hooked on a good (or so bad that it's good) reality show.
This year, there have already been a bunch of new reality TV shows that became instant hits. And more are on their way. Here are the best reality shows of 2020.
The Circle
This competition/social experiment hybrid reality show has contestants move into the same apartment building, but none of them ever meet each other in person. They can only communicate using a social network called The Circle, and they can be as honest or as they deceitful as they want with their profiles. The goal is to rate one another, with the people at the bottom at risk of being "blocked" from The Circle forever, losing their chance at $100,000.
Love Is Blind
This hit Netflix original reality series tests the hypothesis "Is love blind?" It begins with singles hopping between pods, dating day-to-day in search of their perfect match, without ever seeing the person they're talking to. When they find "the one," they propose and then finally see the love of their lives. At the end of the monthlong experiment, which also involves going on vacation with each other and meeting the parents, the couples will have a wedding ceremony where they say their "I dos"—or "I don'ts."
Next in Fashion
Next in Fashion is a competition for designers who've already made a name for themselves. Now, they have to prove that they are the future of fashion and show how they are moving the industry forward with their work. Beating other top designers is a pretty sweet victory, and the $250,000 prize money doesn't hurt either.
Be Our Chef
Families compete in this Disney-themed cook-off show for a chance to add their creations to the Walt Disney World menu as a signature dish. The show is set to go live on Disney+ on March 27.
The Bachelor: Listen to Your Heart
Twenty single musicians try to find love while also trying to launch their music careers. All the challenges and dates are music-themed. There are also live performances involved. The couples who wind up in the finale are tested by seeing how they deal with maintaining their relationships, while also maintaining their careers.
Premiere date: April 13, 2020 on ABC
Spy Games
Evy Poumpouras, a former intelligence officer, is one of the judges for this spy competition. Ten men and women will live under the same roof and train to be secret agents. Like spies, they're given missions to carry out. The winner might not become an actual spy, but they gain life skills and win $100,000.
Making the Cut
Tim Gunn and Heidi Klum are back for another fashion competition series. Making the Cut brings 12 designers together to test not only their design skills but also their business management abilities. Based on the Amazon description, you'll be able to buy some of the products as the season progresses.
Girl Scout Cookie Championship
Five bakers compete in a bake-off with the goal of turning all your fave Girl Scout cookies into even more incredible treats—if that's even possible. How I Met Your Mother's Alyson Hannigan hosts the show.
Lego Masters
Lego lovers come together for the ultimate competition. The contestants are challenged to make the most incredible creations in each episode, with every possible Lego piece imaginable at their disposal. Yeah, the 12-year-old you would have LIVED for this show.
Extreme Makeover: Home Edition
If you're into interior design and extreme transformations, this show is perf. This revamped version of the ABC show features a team of designers who have one week to renovate an entire house—redoing every single room and even the front lawn and yard.
Flirty Dancing
Part dating show and part dance show, Flirty Dancing follows two strangers who learn choreography to the same dance separately. When they meet for the first time on a blind date, they dance the routine together without speaking. Each person dances with two different partners, and then decides who they want to go on an actual date with. The show is hosted by none other than Jenna Dewan.
Survivor 40
Okay, this is technically not a new show, but the landmark 40th season of Survivor brings back 20 of its winners from previous seasons to battle it out on the island—not only in the challenges but also the games of deception played the rest of the time. Whoever comes out on top proves they're the ultimate survivor.