Modsy Interior Design Review – The Pros, Cons, and Cost of Modsy
4 min read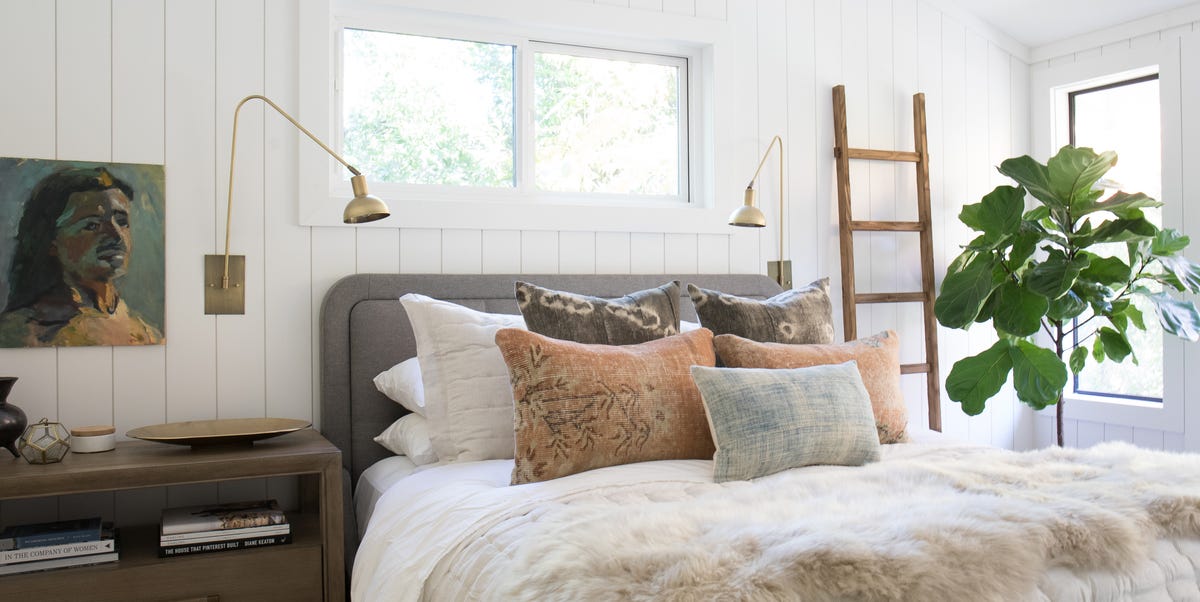 Chances are you've been stumped figuring out how to decorate one of your rooms or completely reimagine your entire home. If you're not in a position to hire a professional to handle the job in person, an online interior design service, like Modsy, might be the way to go.
How Modsy works:

Modsy's main selling point is that it offers realistic 3D renderings to help you envision a redesigned look filled with shoppable furniture and home accessories. In order to get started, you upload photos and measurements of your space. You'll then complete Modsy's Style Quiz to share details about your aesthetic, existing furniture, and budget. Based on your responses, Modsy's designers will provide you with two 3D design concepts of your space.
Along with including suggested layouts, the 3D renderings will feature recommendations for furniture and accessories from top retailers. Once you've reviewed the designs, you can communicate any desired changes to the Modsy designer or handle them on your own via the platform's 3D Style Editor. Finally, to complete the project, you'll shop right within the design plans from more than 100 retailers such as Crate & Barrel, Wayfair, Interior Define, and Joybird.
How much does Modsy cost?

Prices start from $89 per room for the Classic package, which includes a 3D rendering of your space, two initial design concepts, and guidance on two revised plans. The highest package, called Luxe, comes with everything from access to a top-tier designer by phone, e-mail, or text, to paint and window treatment suggestions. (View other Modsy packages here.)
Modsy customer reviews:

The Good Housekeeping Institute Textiles Lab invited real Modsy users to share their experience with the service, challenges they encountered, and whether they would use it again. Here's the feedback they provided:
Pros
"The tech aspect was very cool. I liked being able to see a true-to-size floor plan so I would know how everything fits."
… Modsy offers free shipping if you order through them, which ends up being cheaper than buying directly on the retailer's site. They also always apply any current discounts on the main retailer site to your Modsy order before they charge your credit card."
"It gives you a chance to see a completed space before you begin to buy products."
"Submitting the design was fairly easy. They do require a lot of photos to build the space so I had to go back to visit the apartment since I hadn't moved in yet but the style quiz and creation of the project was pretty quick. Because of the package I selected, I received my first set of designs within a few days."
The 3D renderings were pretty impressive and the ability to play around with the space myself. Since I didn't live in the apartment yet, it was nice to be able to see what it might look like furnished."
Cons
"I didn't think the designs matched my style as much as I would've liked, and they didn't stick to my budget. I also didn't like how I couldn't communicate easily with the designer."
"Some limitations on which items/retailers they can put into your designs."
"I was mostly unhappy with the furniture selected. I had indicated to the designer that it was ok to stretch the budget slightly, but the items selected were all WAY over my budget. During one redesign, I asked specifically that she keep the dresser within budget, and while she did, it was a tiny dresser (I had asked for a large dresser and there were plenty of large dressers available that were within my budget)."
"They did not get my style at all. Didn't include specific things that were asked for (bookshelves, full-length mirror). Total disregard for the budget. Don't appear to offer available inventory from stores I liked (for example, there was a chair from CB2 I had my eye on which was in stock on the store website but unavailable through Modsy), so I felt like I would actually have more options by sourcing pieces myself rather than through their catalogue."
Keep this in mind:
Just about any design service will have its own set of positives and negatives. If you're on a budget and intend to have an open mind throughout the design process and maintain clear communication with your designer, Modsy is worth considering.