MasterClass Now Offers a Free Weekly Series "MasterClass Live"
2 min read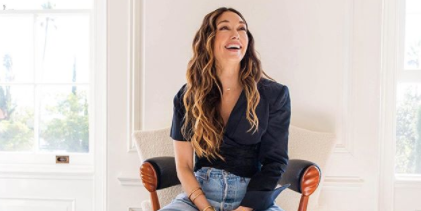 If you've ever wanted the chance to ask interior designer Kelly Wearstler absolutely anything, you've now got the chance. Wearstler will be going live tonight (April 22nd) as part of MasterClass's new free weekly series, MasterClass Live. During this one-hour session, she'll answer questions from fans as well as talk about her recent 17-lesson interior design course with MasterClass. The designer known for her colorful, maximalist, and daring approach is the creator behind the interiors of the San Francisco Proper Hotel, Four Seasons Anguilla, and BG Restaurant at Bergdorf Goodman, as well as many many high-profile residencies. While these MasterClass Live sessions are intended to supplement MasterClass courses, they also provide non-members the opportunity to learn from and interact with big name celebrities and public figures. During these livestream, those watching are encouraged to share their thoughts on Twitter using the hashtag #MasterClassLive.
Tonight's MasterClass Live session with Kelly Wearstler will begin at 8 p.m. ET/ 5 p.m. PT and can be accessed on the MasterClass Facebook page or here on MasterClass. Submit your questions here beforehand, and they might just get answered.
MasterClass officially announced MasterClass Live last week, kicking it off with Da Vinci Code author Dan Brown, who spoke about writing thrillers and building suspenseful stories. As a refresher, MasterClass is an online education platform that boasts over 80 courses taught by the folks who know best. We're talking singing lessons from Christina Aguilera, basketball techniques from Stephen Curry, cooking lessons from Gordon Ramsay and more— we rounded up the best 15 MasterClasses here. Each course offers an extensive curriculum including video-streaming classes, downloadable workbooks, and apps. Unfortunately, individual courses are not for sale at this time and those interested must purchase a yearly membership for $180. However, MasterClass is currently offering a BOGO deal so you can gift a friend a free year.
Not convinced yet? Tune into Wearstler's class to get a taste of MasterClass. Here's who is coming up on MasterClass Live (more to be announced).
Wednesday, April 29: Community activist Ron Finley
Wednesday, May 6: Poker player Daniel Negreanu
Wednesday, May 13: SPANX founder Sara Blakely
Follow House Beautiful on Instagram.