Drake Gives Tour of His Toronto Mansion to 'Architectural Digest'
2 min read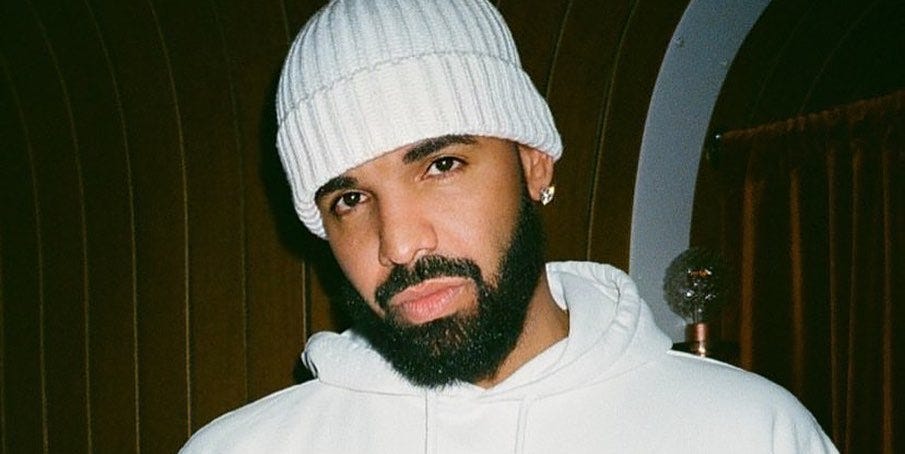 Drake's Toronto mansion was featured in Architectural Digest's new issue.
His home is called The Embassy, is 50,000 square feet, and includes an NBA-size basketball court with a giant skylight.
It took six years to complete.
---
Drake gave us a mini tour of his Toronto mansion with the release of his TikTok-friendly "Toosie Slide" video last week, but those flashes of marble floors and NBA jerseys strewn about are nothing compared to the tour Architectural Digest just shared.
For the magazine's May issue, Drake let photographers inside his 50,ooo-square-foot "pleasure dome" called The Embassy. Lemme tell you: Once I saw the pics, I immediately felt like my apartment was Shrek's swamp in comparison. Good luck to you on this journey!
The Embassy has everything you could ever want and despise in a home: huge bedrooms and bathrooms, an NBA-size basketball court with a velvet bench to absorb all the sweat and smells, a 21-foot skylight, a recording studio, a lounge for said studio, an artsy poster of the alphabet in case he forgets the order, and too many chandeliers to count because this whole damn house is made of mirrors.
(There are even more pictures over on AD's site.)
Drake definitely has a specific look he's going for, and it successfully divided Twitter. While some are praising him for designing it over the course of six years, others think he should've gone in a different direction.
Whew. Those critics can be harsh, but at least Drake can cry a river into one of those Birkins sitting on his dresser. Also, the rapper said this home "shows that I have true faith in myself" and "says that I will forever remain solid in the place I was born." So kudos to him.