Camila Coelho Shares the Best Thing She's Worn in This Interior Design Pronunciation Game
2 min read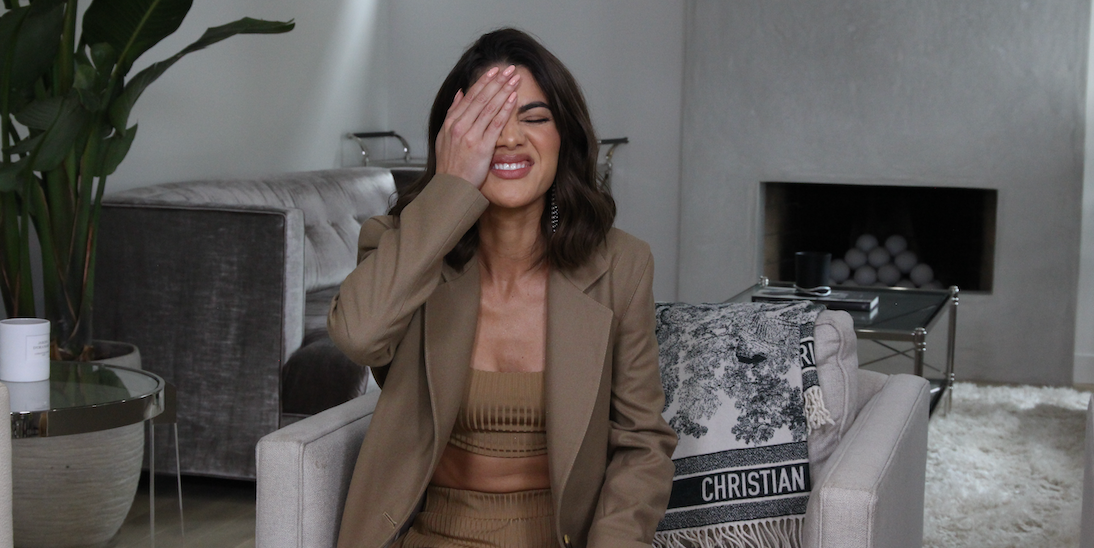 How confident are you in your ability to pronounce Toile de Jouy? Trompe l'oeil? I turns out there are a lot of confusing design terms out there.Well, in our new game, Design Dictionary, we put fashion and beauty entrepreneur Camila Coelho to the test. The star knows her fashion vocab, but design lingo might prove a little trickier. For every interior design word she mispronounces, she answers a question from us. Watch above and read her answers below!
---
What is the most glamorous thing you have ever done?
The most glamorous thing I have ever done was definitely going to the Met Gala last year in 2019. So glamorous.
Is there anywhere you haven't been that you dream of visiting?
There are so many places I still want to visit. I would love to visit India. I would love to go to the Maldives with my husband. One of the best trips I have done was a safari in South Africa, and I would love to do another safari in Kenya.
What is the most glamorous thing you have ever worn?
My glamorous look in general, like a full look was in Cannes Film Festival, wearing a Ralph & Russo Haute Couture dress that was made just for me. It didn't exist and I was wearing also all of this jewelry. My whole look was a million dollars, which is crazy. So yeah, that was definitely my most glamorous look.
What is something about you that might surprise other people?
Something about me that might surprise people is that I have epilepsy. I developed epilepsy when I was nine years old, and I've lived with it since and to this day. I had a hard moment in my life when I was a teenager accepting that, but I feel grateful and happy today that I take it as a blessing that I'm able to take a medicine every night and be okay. I'm so proud that I am today a Epilepsy Foundation ambassador and also [a] member of the board. And I've been working really close with them to help many different areas. So I'm really proud of that.
Follow House Beautiful on Instagram.