Andrew Garfield Says No Way Home Stands On Its Own Without Him & Maguire
3 min read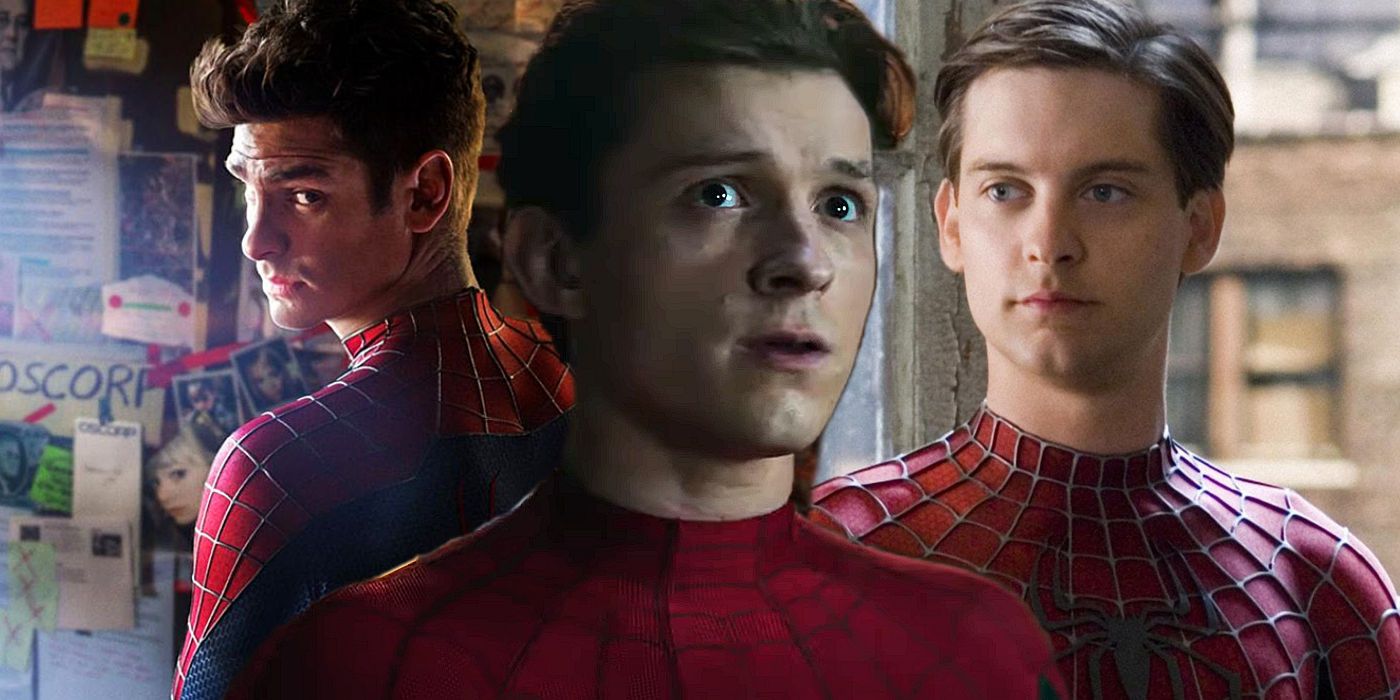 Garfield is confident that even if his & Tobey Maguire's versions of the Marvel hero didn't appear, Spider-Man: No Way Home would still be great.
Andrew Garfield believes that Spider-Man: No Way Home would've still been great even if he and Tobey Maguire didn't show up. Marvel and Sony decided to wrap up Tom Holland's trilogy-capper with a bang as it brings together all three eras of live-action Spider-Man. Thanks to the MCU's burgeoning multiverse, Spider-Man: No Way Home was able to feature characters from Sam Raimi and Marc Webb's Spider-Man films, including their titular characters.
The two previous Spider-Man actors joined Holland's third solo film as the wall-crawler in the MCU as he fought interdimensional villains, such as Willem Dafoe's Green Goblin and Jamie Foxx's Electro. While Marvel Studios and Sony prominently featured the bad guys in Spider-Man: No Way Home's marketing, they kept Garfield and Maguire's involvement a secret until the film hit theaters. Maguire was lucky that he wasn't badgered with questions about persistent rumors that he was in the film, unlike Garfield, who had to lie repeatedly to preserve the surprise. Now that it's been a while since the film was rolled out, the cast can now openly talk about the flick.
Related: No Way Home Trailers vs Movie: Where Maguire & Garfield Were Removed
In their first joint interview (via Deadline), Garfield, Maguire, and Holland talked about working together in Spider-Man: No Way Home. They nothing but great things to say about each other and the experience as a whole. They're also in unison about being content with how the film turned out to be. However, Garfield reveals that he's convinced that even if he and Maguire didn't show up, the threequel would still be great. Read his full comments below:
So the film, I feel, stands alone without me and Tobey showing up. I hope we enhance it, but I think [director] Jon Watts and Tom have made this something, actually, that is exceptionally moving, especially for young people, you know? I think it's a beautiful film.
Spider-Man: Far From Home set up a significantly different Spider-Man 3, with the multiverse supposedly not even planned to be a major factor in it. Some had doubts about Marvel Studios and Sony tackling a live-action Spider-Verse film on the heels of the well-beloved Spider-Man: Into the Spider-Verse. But director Jon Watts pulled it through and delivered a satisfying film that served all of its primary characters. Now, it's difficult to say what the threequel would've looked like or how it would've been received if Maguire and Garfield didn't show up. But they took a big risk by bringing back all these actors, and luckily, it paid off.
The great thing about Spider-Man: No Way Home is that it found a justified way to tie together all three eras of live-action Spider-Man films. It's rooted in the movie's focus on the fact that it was, first and foremost, Holland's hero's story. Everything was connected to it, so fans didn't feel like a scene or a moment was shoehorned for the sake of fan service.
More: Kang's Phase 4 Multiverse Introduction Creates A Problem For Avengers 5
Source: Deadline
Morbius (2022)Release date: Apr 01, 2022
Doctor Strange in the Multiverse of Madness (2022)Release date: May 06, 2022
Black Panther: Wakanda Forever/Black Panther 2 (2022)Release date: Nov 11, 2022
The Marvels/Captain Marvel 2 (2023)Release date: Feb 17, 2023
Guardians of the Galaxy Vol. 3 (2023)Release date: May 05, 2023
Ant-Man and the Wasp: Quantumania (2023)Release date: Jul 28, 2023
Spider-Man: No Way Home Secretly Solved Its Big Electro Plot Hole
About The Author