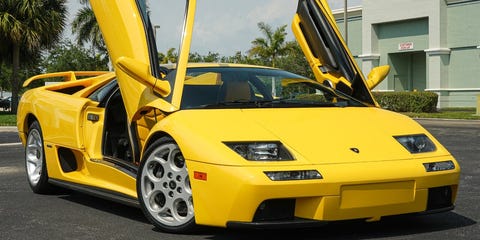 Gulf Coast Motor Works/eBay Motors
The Diablo is, to me, the V-12 Lamborghini to get. It's got the drama and the weirdness of the Countach, but without the stratospheric prices that those command on the used market. And unlike a used Aventador or Murcielago, it doesn't come off as the budget Lamborghini, bought to flex on other people; it's old-school cool at this point. And now, I've found a perfect example for sale.
True, my definition of perfect is probably different from that of traditionalists. I don't consider a car that's 19 years old and has 12 miles on the odometer to be "perfect." I consider it "wasted." But this one—for sale at Gulf Coast Motorworks—has 48,930 miles, enough that it's lived a full and interesting life under the care of owners who appreciated it.
Importantly, it isn't beat up from those miles. The exterior looks fantastic, while the
…
Read More